James Cameron's AVATAR To Be In IMAX 3D?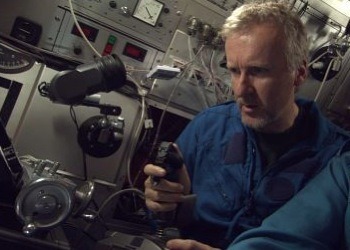 We've briefly discussed the upcoming Summer 2007 3D showdown which will pit James Cameron's Avatar up against Jeffrey Katzenberg/DreamWorks' Monsters vs. Aliens in the digital movie theater stage. There has been no mention of a simultaneous IMAX release from either side, until now. The president of IMAX appeared on this weekend's edition of Sunday Morning Shootout and inadvertently mentioned the possibility of an IMAX 3D release of Avatar.
On of the hosts commented that Cameron's film would be shown on 1000+ digital screens, but not IMAX.
"Might be... might not be [available in IMAX]," quickly snapped IMAX Film Entertainment Chairman and President Greg Foster.
Cameron has released a couple IMAX 3D documentary films in IMAX in the past.