Least Searched Summer Movies: Ratatouille And Knocked Up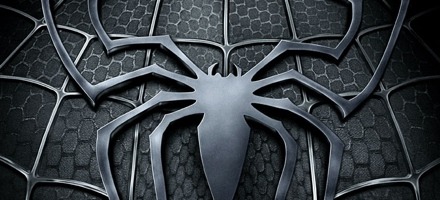 Yahoo has released its list of the 20 Most Anticipated Movies of Summer 2007. While there is much to consider when looking at said list (July and August movies might be further down the list due to marketing), it does provide a few shockers: Spider-Man 3 aside, Transformers is the most searched film for the upcoming summer.
1. "Spider-Man 3" (May 4)
2. "Transformers" (July 4)
3. "Shrek The Third" (May 18)
4. "Pirates of the Caribbean: At World's End" (May 25)
5. "Harry Potter and the Order of the Phoenix" (July 13)
6. "The Bourne Ultimatum" (August 3)
7. "28 Weeks Later" (May 11)
8. "Rush Hour 3" (August 10)
9. "Fantastic Four: Rise of the Silver Surfer" (June 15)
10. "DOA: Dead or Alive" (June 22)
11. "Hairspray" (July 20)
12. "Nancy Drew" (June 15)
13. "The Simpsons Movie" (July 27)
14. "Evan Almighty" (June 22)
15. "Ocean's Thirteen" (June 8 )
16. "Live Free or Die Hard" (June 27)
17. "Underdog" (August 3)
18. "Hostel: Part II" (June 8 )
19. "Ratatouille" (June 29)
20. "Knocked Up" (June 1)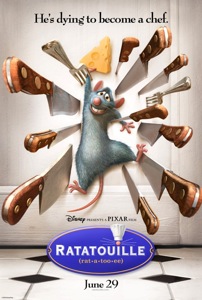 The biggest shocker is Disney's Ratatouille (June 22nd), which is placed near the very bottom of the list at #19. Pixar's next film is set to be released mid-summer. The marketing and hype have already begun, yet low buzz movies like Underdog and Nancy Drew are receiving more search love. Could this be the first Pixar bomb?
There are a lot of factors against this film. Paris as a location is a turn off to a lot of people. Disney pressured the studio early on to make the rats less rat-like and more like-able. Early child reaction to the character design has not been what Pixar hoped. And of course you have the film's title, which most children can't pronounce, never-mind understand and relate to. May-be people don't even know how to spell it, never-mind google/yahoo it.
Online buzz doesn't always translate into box office success (Grindhouse, Snakes on a Plane) but it's worth noting. And it's also worth noting that Pixar has had a steady decline at the Box Office since 2003's Finding Nemo.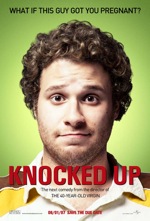 The other surprising film on the list is Knocked Up, which opens on June 1st. The critical buzz for Judd Apatow's follow-up to The 40-Year-Old-Virgin has been incredible. I have not heard anyone say one bad thing about this flick. I've heard the film has tested off the charts at some screenings, yet the movie is the least searched film of the Summer. How can this be? May-be it's because the film has no bankable stars (Seth Rogen and Paul Rudd). Let's hope this film performs better at the box office than it does in the early search buzz.
Disclaimer: This story's title is a little bit deceiving. Obviously there are more than 20 films due out this summer, so Ratatouille and Knocked Up are not the least searched of this season (I would assume some ultra-low budget indie would serve as the real loser). Yahoo's list only provides a look at the top 20. But looking back at history, only the top 10-15 movies will have mega-summer numbers.
To give you some perspective, Poseidon was considered the failure of Summer 2006 and placed #20 at that Summer's box office. And a very modest hit (and we use hit loosely) like Barnyard: The Original Party Animals was the 15th highest grossing film of Summer 2006. A $100+ million movie would need to be in the top 10 to be considered profitable (at least compared to last Summer's numbers).