Tribeca Movie Review: The Tree
The following movie was reviewed at the 2007 Tribeca Film Festival.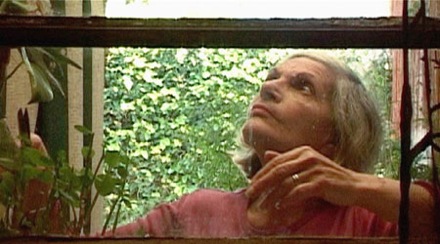 The Tree (El Árbol)
World Documentary Competition
2006, Argentina
Dir: Gustavo Fontán
Can memories of an entire lifetime be harnessed within one single object of affection? Can moments long ago experienced be recalled and relived with the help of a familiar companion? What happens when a family has to make a decision that could alter them forever? Writer-turned-filmmaker Gustavo Fontán attempts to carefully and lovingly answer these questions in his impressive and poetic film essay The Tree.
More a sketch of an idyllic moment in time than a documentary, the film experiments in painting the story of a family forced to come to grips with their own reality, and ultimately, their own mortality. Fontán returns to his homeland of Argentina where his parents, María and Julio, continue to live in the same house that has been in their family for generations. There, the parents ask themselves what to do about the decaying tree out in the front yard, while Fontán himself is there to capture it all.
Slowly detailed and intensely moving, the film chronicles the debate between María and Julio, without having the camera seem as though it's intruding upon their lives. María is convinced that the tree on the front lawn is dried and that soon it will fall over, while Julio still believes that it is alive and beating. She urges him to cut it down before it collapses and hurts anyone, while he is totally against this and adamant in his stance. He planted it when his first son was born, and does not want to erase the significance of the tree. As a representation of the start of their lives as parents, the tree acts as a silent bond between María and Julio.
An ode to the ordinary, the film shows María and Julio in their waking moments, going along with their life, calmly enjoying their golden years. They recall friends and family members that are no longer with them and relive cherished moments during intimate dinner conversations, of which we hear only fragments. Rain falls upon them and the garden is watered constantly. We see the waves of time rush over, trying to take with them all signs and traces of remembrance, memory, and connection.
The tree holds in it pieces of the family's consciousness, and to knock it down would be to knock down a piece of their own existence. At one point María, when speaking of a hole in the tree, says, "Remember that hole where the girls used to put love letters for Carlos? Now, there are no more letters, just slugs."
Delicately, Fontán shows us the fallen tree and how sadly Julio approaches it. He understands what he must do, even though he does not approve. Dejectedly, we see Julio take the tree down. The film has come full circle.
A phenomenal piece of filmmaking.
/Film Rating: 10 out of 10