Steve Austin Turns Down The Marine, Talks Next Project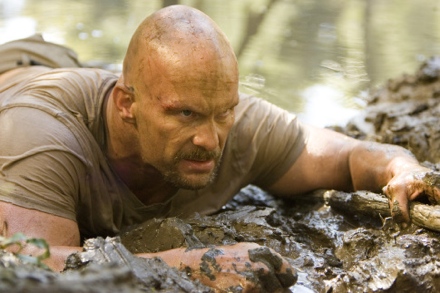 Stone Cold Steve Austin isn't going to make any crappy movie. The retired pro wrestler told /Film that he actually turned down The Marine, which was later made starring John Cena.
We've been talking about doing movies forever, towards the end of my career. And the first one that I was going to was going to be The Marine. I got the script to The Marine, and I didn't really like it too much, so I passed," Austin told /Film. "But The Condemned seemed like a cool story, cool concept, a lot of it outdoors, and just seemed like, I don't know, for some reason it grabbed me. It was something I saw myself doing, and people would expect me to be in, and it seemed like the right thing to do. If you compare The Marine to The Condemned, this is a way better movie. It is."
The Condemned was the first movie in a three film deal with WWE Films.
"Yeah, we haven't found anything, but I read about probably 10 or 15 [scripts already] â€" but we just can't find the one that's going to be the one, so we can't make a decision yet."
Austin told us that the next project will most likely be more of a solo project, although they are also considering the buddy action movie genre.