Disney Drops Buena Vista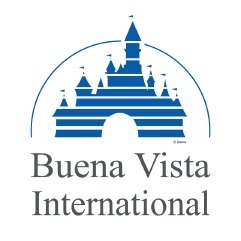 Disney has announced plans to officially drop the "Buena Vista" name used in Buena Vista Distribution, Buena Vista International and Buena Vista Home Entertainment. The company hopes the move will further strengthen the Disney name/brand. It sounds like a good idea to me, as most people were unaware that Buena Vista was a division of Disney, even though the current company logo is a silhouette of the iconic Sleeping Beauty Castle. The company will continue to use the Touchstone, Miramax and Pixar film studio names. I can understand Miramax and Pixar, but why keep Touchstone? Disney claims they can use the brand for movies that won't fit the "Disney image."
Prior to 1953, Walt Disney's productions were distributed by Columbia Pictures, United Artists and RKO Radio Pictures. However, a dispute led to Walt and his older brother Roy Disney founding the Buena Vista Distribution Company to handle the distribution of their own product. Buena Vista's first release was the Academy Award winning live-action feature The Living Desert. The company was named after the street in Burbank, California, where the studios and corporate headquarters are located.