Jason Statham In Death Race 3000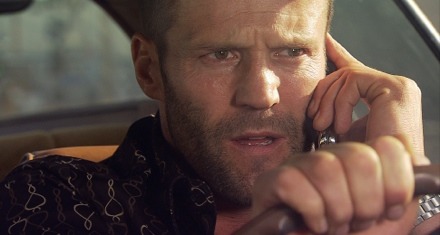 Crank and Transporter star Jason Statham has officially signed on to star in a remake of Roger Corman's cult classic film Death Race 2000 for Universal. The new film, titled Death Race 3000 will go into production in August or September 2007.
The original 1975 film starred David Carradine and Sylvester Stallone in a brutal cross-country race from New York to Los Angeles set in a dystopian future where pedestrians are run down for points. The champion has a change of heart while being hounded by rivals and a conspiracy seeking to stop the race.
A remake of Death Race offers so many great possibilities, especially with the advancements in CG effects. However, hack writer/director Paul W.S. Anderson (Alien vs. Predator, Resident Evil) is directing the film based on his own script. That is where this project loses all credibility.