Ratatouille Video Podcast: The Technical Ingredients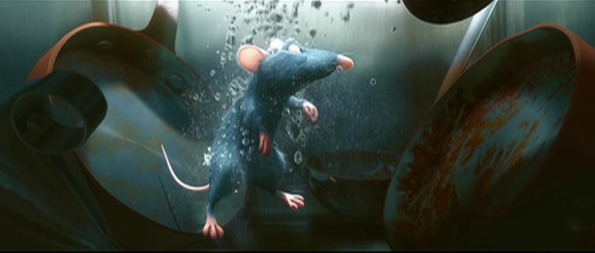 A new episode of the Ratatouille Video Podcast is now online. We found the video on the Pixar Planet forums [via: JV Pixar News]. The new episode titled The Technical Ingredients takes a look at some of the technical innovation involved in creating Pixar's new film. They explore wet cloth dynamics, water movement dynamics, and hair dynamics. Trust me, this is much more interesting than it probably sounds. Check out the new video in high quality at this link or in medium quality flash video after the jump. Be warned, the first of the two options may take a couple minutes to load.
[flv:http://www.slashfilm.com/wp/wp-content/trailers/ratatouillevideblog2.flv 440 330]
Ratatouille hits theaters on June 29th 2007.