Run, Fat Boy, Run Movie Trailer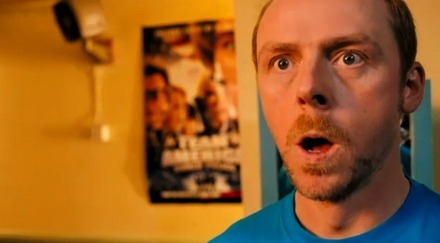 Did you know that former Friends star David Schwimmer directed a feature film? But not just any movie, a film featuring Hot Fuzz star Simon Pegg. In Run, Fat Boy, Run, Penn plays Dennis, a chunky, clueless guy leaves his fiancée on their wedding day only to discover, some 10 years later, that she is his one true love. But in order to win back her heart, he looks to finish his first marathon while making her realize her new man is the wrong guy for her. The film also features Thandie Newton and Hank Azaria. Check out the trailer after the jump.
[flv:http://www.slashfilm.com/wp/wp-content/trailers/runfatboy.flv 440 243]
Schwimmer actually directed a few television movies, ten episodes of Friends, and a couple episodes of the short lived spin-off series Joey. This is his feature debut. May-be it's just Simon Pegg, but this looks like it could be funny. Am I alone on this one?
Run, Fat Boy, Run will hit theaters in 2008. When in 2008? We have no idea.