Sam Raimi Still Interested In Spider-Man 4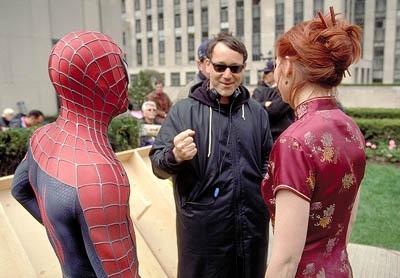 Tobey Maguire and Kirsten Dunst have always said they would only return for a Spider-Man 4 if director Sam Raimi also returned. Until now Sam has been very uncommitted when asked if he wanted to make another in the series. And with The Hobbit rumors starting to escalate, I thought the band breaking up for the fourth film was inevitable (remember however, Sony has said they are making a fourth film with or without the returnees). Well it now seems like Sam is starting to change his tune. ComingSoon asked the Evil Dead director if he would return for a fourth film. This is what he said:
"Absolutely," said Raimi. "Yes, I just don't know what the future holds right now because it's so fresh and just having finished this film like a week ago. It's taken so many years to put together. My mind is an empty blank right now."
That's a lot more positive than the "I'm not sure" or "I don't know"'s that we've been accustomed to.