Once Movie Trailer And Production Photos Revealed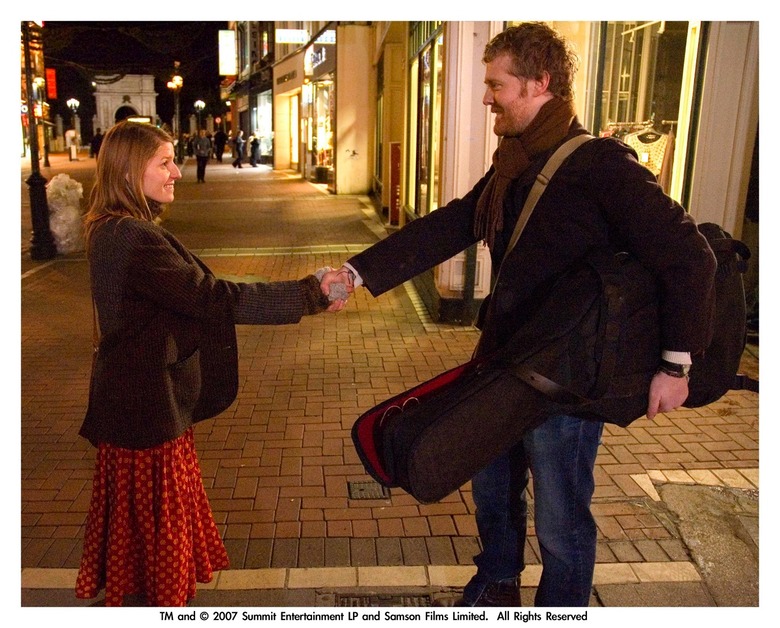 I've said this before (even recently), but Fox Searchlight knows what's going to be the next big indie hit out of the Sundance Film Festival. Last year they bought Little Miss Sunshine. Two years earlier, the studio picked up Garden State and Napoleon Dynamite. This year the studio went crazy and made four purchases: The Savages, Joshua, Once and Waitress (three of which I haven't seen). But I've heard so many tremendously good things about Once, so this one is a film to watch out for.
The movie is a modern day musical set on the streets of Dublin. Featuring Glen Hansard and his Irish band "The Frames," the film tells the story of a street musician and a Czech immigrant during an eventful week as they write, rehearse and record songs that reveal their unique love story.
Don't let the low budget look and feel scare you away. I've heard the film is incredible. The film is currently getting a 100% on Rotten Tomatoes, and an 8.0 rating on imdb. I've also heard the songs are fantastic.
We have 10 new production photos from the film (one above, and nine below). Click on the photos for higher resolution versions. And you can also watch a trailer for the film after the jump.
[flv:http://www.slashfilm.com/wp/wp-content/trailers/once.flv 440 330]
Once hits theaters on May 18, 2007.