Raiders And Empire Screenwriter Lawrence Kasdan Remakes Clash Of The Titans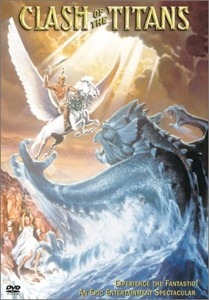 Lawrence Kasdan has been hired to write a remake of the 1981 cult classic Clash of the Titans for Warner Bros.
Kasden was a legendary screenwriter whose credits included Return of the Jedi, The Empire Strikes Back, Raiders of the Lost Ark and The Big Chill. The once great screenwriter has had a run of bad luck in the last ten years, turning out two films (and only two films) that were less than successful Mumford and Dreamcatcher. It's exciting to imagine that Kasden will make a huge comeback (both creatively and financially) with this one.
The original Desmond Davis film was an adaptation of the myth of Perseus which told his quest to battle both Medusa and the Kraken monster in order to save the Princess Andromeda. The movie is famous for its use of Ray Harryhausen's stop motion animated creates.
Travis Beacham (Killing on Carnival Row), John Glenn & Travis Wright penned previous drafts. The project has been in development for almost exactly one year.