Joe Johnston Drops Out Of Jurassic Park 4, Steven Spielberg To Direct?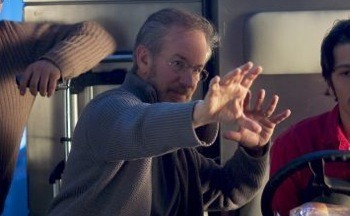 Jurassic Park III director Joe Johnston won't be returning for the fourth film after all. Representatives for the director were adamant to MTV.com that Johnston is "definitely not directing [Jurassic Park IV]."
But lets not forget that Steven Spielberg told Sky News last year that he would helm the film if Johnston didn't. So will Spielberg keep his word and step back up to the plate? It seems unlikely considering the director's upcoming slate which includes Indiana Jones IV, Interstellar, and Lincoln. But who knows, Spielberg was able to squeeze Munich and War of the Worlds, Catch Me If You Can and Minority Report, and Jurassic Park and Schindler's List into the same (respective) year(s). So you never know.