Video: Christina Ricci Cast In Speed Racer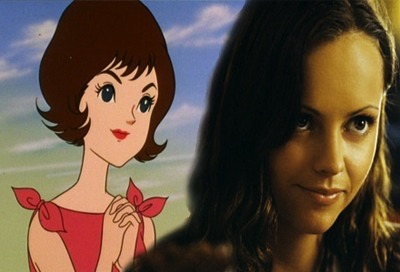 Black Snake Moan star Christina Ricci has signed on to play Trixie in The Wachowski Brother's big screen live-action adaptation of Speed Racer. In the cartoon, Trixie (voiced by Michi Shimura) was Speed Racer's chaste girlfriend. She had an "M" for Michi on her blouse and flew around in a helicopter during each race, advising Speed via a radio link to the Mach Five. I think Ricci could make a great Trixie if she can only dial up the pep. Watch a video of Christina talking about the project below.
[youtube]A1cokR6FrD0[/youtube]
The original cartoon was one of the first Japanese animes to catch traction with American audiences. Speed Racer will be played by Emile Hirsch. Joined by Susan Sarandon (Thelma & Louise, Dead Man Walking) and John Goodman (The Big Lebowski, The Flintstones). Speed's archrival Racer X has not yet been cast.
Speed Racer is scheduled to hit theaters on May 9th 2008.