Tom Hanks Signs On To Angels & Demons For Record Payout?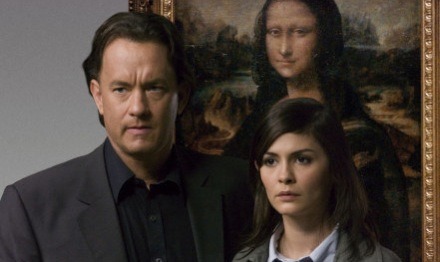 Sony's Da Vinci Code prequel Angels & Demons will be moving forward after all. Tom Hanks has officially signed on to reprise his role as Dr. Robert Langdon, according to CinemaBlend.
Rights to Dan Brown's book, released in 2000, were purchased by the studio in 2003. Screenwriter Akiva Goldsman was hired to adapt the novel, following the success of The Da Vinci Code in early 2006. Hanks reportedly signed on with the "biggest salary ever paid to an actor in the history of Hollywood."
I believe $30 million is the biggest above the line actor contract, but some actors have made over $100 million after profit participation. Keanu Reeves made an estimated $206 million for the Matrix sequels, Bruce Willis and Tom Cruise also made an estimated $100 million each from The Sixth Sense and War of the Worlds respectively. So one must assume that Sony has signed Hanks to a $30+ million deal plus a piece of the backend. If true, who knows, Hanks could walk away with more than $110 million. Note: No studio announcement has been made. Take this story as rumor until one is made.
Angels & Demons deals with morality as the debate between science and religion. A plot to blow up the Vatican unfolds during the conclave to reveal many hidden secrets and mysteries. I actually enjoyed A&D much more than The Da Vinci Code, although I'm still unsure that the information heavy book will translate into an entertaining film (the same problem the first film faced).
Director Ron Howard is also expected to return. Angels & Demons has an announced release date of December 19th 2008.