Orlando Bloom Cast In Superman Returns Sequel? Say It Isn't So!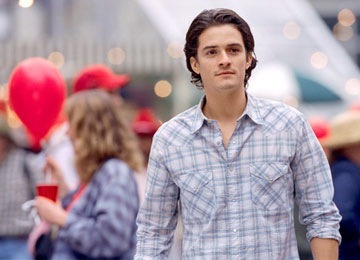 Elizabethtown actor Orlando Bloom was spotted discussing roles in the upcoming Superman Returns sequel (tentative title, Superman: The Man of Steel) with director Bryan Singer and producers Mindy and Jon Peters. Bloom's ex-girlfriend Kate Bosworth played Lois Lane in the first film. So speculation has already begun over Bloom playing the Man of Steel.
But Brandon Routh is already signed on for the sequels, so I somehow doubt (and hope) they don't replace him with Bloom. I could see the Pirates of the Caribbean star as either Brainiac or General Zod, but why?