Laura Dern Talks Jurassic Park 4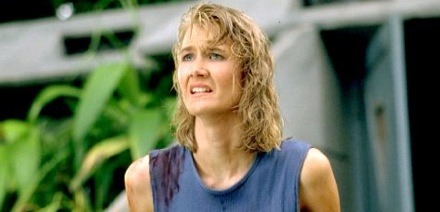 Jurassic Park actress Laura Dern believes a new film may be in the works for a 2008 release.
"I'm told its happening and I'm told they're calling me. I'm told that Ellie Sattler is involved in it," Dern told Collider. "I think within the year. I think they want to release it in 2008."
When asked if Dern would be involved, she replied:
"Well a certain fellow is the one that called me and it's hard to say no to him cause he's always got something totally genius up his sleeve so we'll see what they have in mind. But I don't know anything about it at this point."
Certain fellow? Hmmmmm. Interesting.