BREAKING: A Christmas Story & Porky's Director Bob Clark DEAD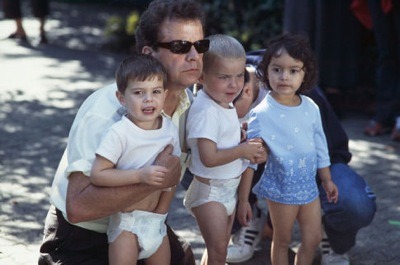 Porky's and A Christmas Story director Bob Clark and son Ariel were killed in an early morning car accident along a stretch of Pacific Coast Highway in Pacific Palisades.
LAPD investigators said Clark was driving a 1997 Infiniti Q-30 sedan southbound on PCH at about 2:20am when the 24 year old driver of a GMC Yukon swerved and hit Clark's vehicle head-on.
Bob Clark is best known for making A Christmas Story and Porky's, but he was also responsible for a series of horror/black comedies in the early 1970's: Children Shouldn't Play with Dead Things, Deathdream, and Dead of Night. For the last ten years the once great director has fallen into directing really bad kid movies: Baby Geniuses, The Karate Dog, SuperBabies: Baby Geniuses 2.
A remake of Porky's is in development by radio shock jock Howard Stern. Clark was also attached to a dark comedy called There Goes the Neighborhood.
24 Hours of A Christmas Story has become a holiday tradition in most homes. I know it has in mine.