Gillian Anderson And David Duchovny Confirm X-Files 2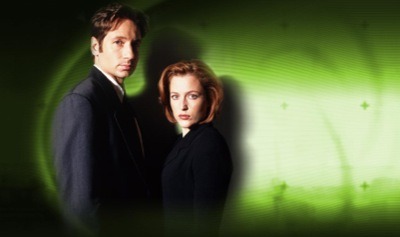 Last week X-Files star David Duchovny told IESB that an X-Files sequel was in the works.
We'll do another movie or two, we'll continue to do movies if the next one does well.
We didn't believe David, because he said the same thing two years ago and it never evolved into anything. But now his X-Files co-star Gillian Anderson also confirms the latest development:
"Every year or two they talk about it again, but it seems like it might be for real this time. Somehow it seems like somebody's really serious about it. I know that Chris' lawsuit with Fox is over, so maybe now it can be done."
According to Duchovny, the current story treatment brings back both Scully and Mulder, and is "a supernatural thriller." I know, I know, not many details have been revealed.