Photos: Transformers In ACTION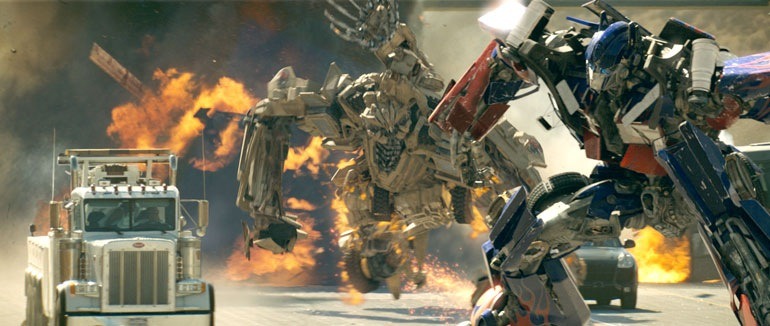 Today is obviously photo day on /Film. Yahoo! Movies has three new exclusive photos from the movie Transformers. An no, it's not the boring photos of Shia LaBeouf and Bernie Mac look up to the sky. They have real photos of the Transformers in action, like the one seen above of Bonecrusher and Optimus Prime doing battle on a Los Angeles freeway.
The other photos include Bonecrusher running after a METRO bus on a freeway and Sam Witwicky (Shia LaBeouf), who find himself stuck between a car and Barricade. If you're not excited for Michael Bay's film yet, you will be after seeing these new photos.