5 New Photos From The Simpsons Movie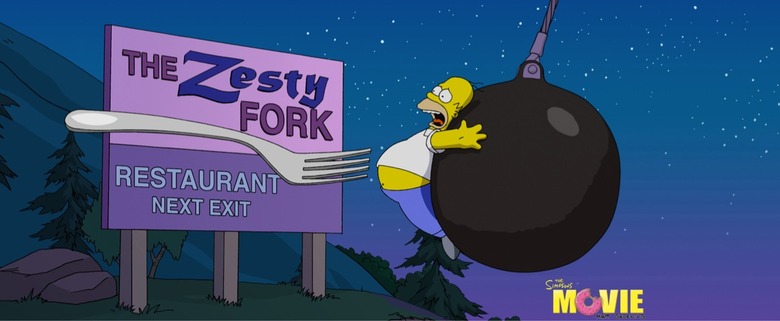 Homer Simpson takes a relaxing ride aboard a wrecking ball.
20th Century Fox sent us five new stills from The Simpsons Movie. Check them out below, and as always left click for higher resolution versions. A couple of the new photos show what the movie will look like in super widescreen.
A simple household task turns into mayhem for Homer Simpson and Bart Simpson.
In the Alaskan wilderness, Homer Simpson races to avert a catastrophe.
Homer Simpson's natural way with animals is on full display.
The Simpsons enjoy a family outing far from their Springfield home in THE SIMPSONS MOVIE.
The Simpsons Movie hits theaters on July 27th 2007.