Casting Speed Racer: Susan Sarandon And John Goodman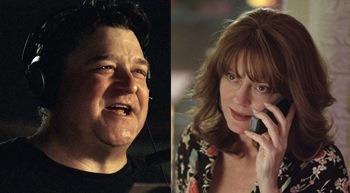 Susan Sarandon (Thelma & Louise, Dead Man Walking) and John Goodman (The Big Lebowski, The Flintstones) are in negotiations to co-star in The Wachowski Brothers' big screen adaptation of Speed Racer.
They would play the parents of Emile Hirsch, an eighteen-year-old who aspires to become a race car driver, but his father, automotive engineer "Pops" [Goodman] disapproves. Speed with the help of the amazing Mach 5 race car, embarks on a series of fantastic adventures that pit him and his friends against Skull Duggery, Snake Oiler, Mr. Wiley, and the Alpha Gang.
Warner Bros is still searching for someone to play Speed's girlfriend, Trixie, and his archrival, Racer X.
The original cartoon was one of the first Japanese animes to catch traction with American audiences.
Speed Racer is scheduled to hit theaters on May 9th 2008.