Brett Ratner Directing Wolverine?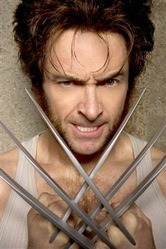 A recent article in the Telegraph (UK) states that Rush Hour and X-Men: The Last Stand director Brett Ratner is directing the upcoming Wolverine spin-off movie starring Hugh Jackman. Was this a mess-up by a reputable newspaper or credible information that accidently slipped into the article? I'm guessing it's just an error since Ratner is supposedly directing a heist comedy starring Eddie Murphy and Chris Rock for Universal possibly later this year. The director is also attached to the film adaptation The Boys from Brazil for New Line, which is expected in 2009.
The movie, based on the popular Marvel X-Men character, has been in development for the last three years. 25th Hour scribe David Benioff penned a script which was complete late last year. If Jackman had his way, the project would already be in post production.
Let's hope that Ratner is not involved in this one.