BREAKING: Hollywood Is On Fire!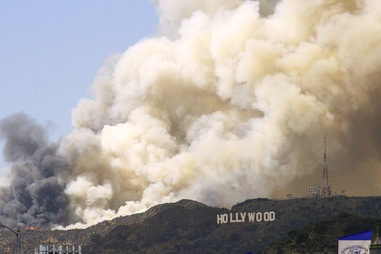 A brush fire is raging in the Hollywood Hills of Burbank California, very close to Warner Bros and Universal's Studios. You can check out more photos as this develops at Flickr.com. CBS and Fox are broadcasting live.
Update: Variety reports the the staff at Universal and Warner are keeping a close eye on the fire, but have not evacuated as the firre is headed east and away from both studio lots. Defamer also has some great photos that show some of the Hollywood landmarks.