The Lookout: Interview With Joseph Gordon-Levitt, Matthew Goode And Scott Frank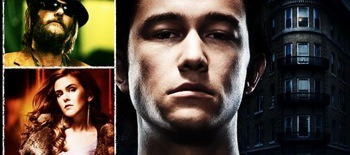 A couple weeks ago I had the opportunity to sit down with The Lookout stars Joseph Gordon-Levitt, Matthew Goode and writer/director Scott Frank to discuss the new film. I apologize for the unusually low quality recording, we had to make due as my professional digital recorder broke during the interview.
Miramax's deceptive marketing
The story's evolution over the last 20 years
Scott Frank's decision to become a director
Joseph Gordon-Levitt's decision to transition into dark indie films
Matthew Goode's decision to break out from Romantic Comedies
Scott Frank on Quirky Character Traits For No Reason vs. Character Traits that drive the story
Researching the characters
Making a movie about a character with a head injury, and NOT a movie about head injuries
The media's obsession about "What's Next"
Joseph Gordon-Levitt on Stop Loss and Killshot
Scott Frank on his upcoming projects: A western and "Fourty Four"
Mathew Goode on Brideshead Revisited
The Appeal of working with a First Time Director
Rediscovering Jeff Daniels as Lewis
Shooting in the cold Winnipeg winter
Editing The Film
Scott Frank's dislike for DVD extended cuts
Deleted Scenes
The Surprises of a First Time Director: Compromises
The Lookout hits theaters on March 30th 2007.