Jim Carrey Needs Me Time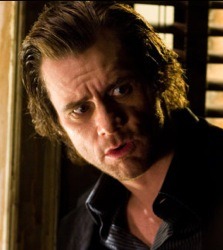 Jim Carrey is looking to star in Me Time for 20th Century Fox.
Ian Roberts and Jay Martel's spec script follows a novelist who is writing a book about his great-great-frontier-woman-grandmother. His pregnant wife has to go on bed rest, leaving him to care for the house and child. His confidence is shaken as he reads his ancestor's diary, in which she describes raising a family, plowing the fields and taming the wild environs, according to Variety.  The plot seems rather uninteresting to me.
Roberts and Martel have a script set up at Dreamworks which is set in the world of the air guitar championships. Now that's what I want to see – a fictionalized version of Air Guitar Nation.