The Bourne Ultimatum International Teaser Trailer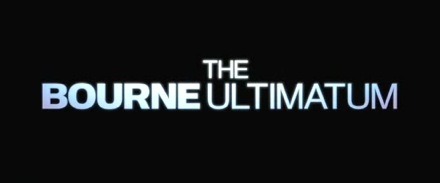 The International teaser trailer for The Bourne Ultimatum (poster) is now online. While the new trailer doesn't reveal/show much, but one can't argue that it's not intense.
[flv:http://www.slashfilm.com/wp/wp-content/trailers/bourneultimatum.flv 450 190]
Here is what we know: Jason Bourne (Matt Damon) continues to trace his past in order to find a future. He must travel from London, Madrid, Moscow, and Paris to NYC (home) and Tangier as he continues his quest to find the truth of his life all the while trying to out-maneuver the scores of federal officers, Interpol agents, and police officers with him in their crosshairs.
The co-stars include: Joan Allen, Paddy Considine, Edgar Ramirez, Julia Stiles, and David Strathairn. And the film is again directed by Paul Greengrass (United 93, The Bourne Supremacy).
The Bourne Ultimatum hits theaters on August 3rd 2007.