Darren Aronofsky To Direct Damon And Wahlberg In The Fighter?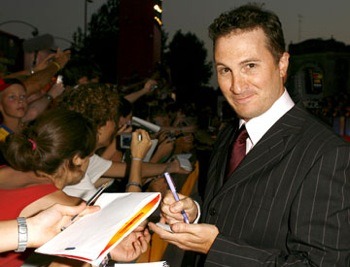 Rumor has it that Requiem for a Dream director Darren Aronofsky will helm The Fighter for Paramount, reuniting The Departed co-stars Mark Wahlberg and Matt Damon.
The film will follow boxer "Irish" Micky Ward's (Wahlberg) unlikely road to the world lightweight title. His Rocky-like rise was shepherded by half-brother Dicky (Damon), a boxer-turned-trainer who rebounded in life after nearly being KO'd by drugs and crime.
Oscar nominated screenwriter Paul Attanasio (Donnie Brasco, Quiz Show) and October Sky scribe Lewis Colick penned the last couple drafts of the script. The project was first announced last month.
Aronofsky is probably one of the top 5 directors of this generation. His latest feature, The Fountain, was riddled with production delays and casting problems (the departure of Brad Pitt). It eventually died at the Box Office despite having a big cult following. The Fighter sounds like the right type of project to launch a comeback. With great actors in place, an acclaimed screenwriter, and incredible director – I don't see how this could go wrong.