Martian Child Movie Trailer Revealed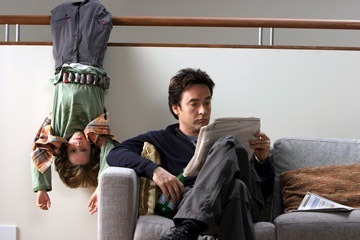 A movie trailer for Martian Child has hit the web. The movie has an interesting concept: A science fiction writer (John Cusack) adopts a child who believes he's from Mars. Seems like a mix between Daryl and K-Pax. The movie also stars Joan Cusack, Amanda Peet and Oliver Platt. The trailer looks cute, check it out below.
Director Menno Meyjes was a screenwriter for Spielberg's The Color Purple and Indiana Jones and the Last Crusade. Meyjes made his directorial debut in 2002 with Max, a move that also starred John Cusack.
Martian Child hits theaters on October 12th 2007.