Jennifer Hudson In Grindhouse?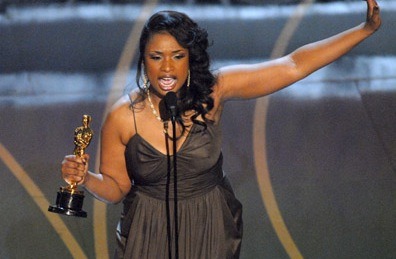 Did You Know: Dreamgirls star and Academy Award winner Jennifer Hudson auditioned for Quentin Tarantino Death Proof segment of the Grindhouse exploitation double feature.
"Jennifer auditioned for my movie GRINDHOUSE, and it didn't work out. But I love her," admits Tarantino.
I bet Tarantino is regretting his casting decision now. I'm guessing that Hudson was probably gunning for the role that eventually went to either Rosario Dawson or Tracie Thoms.