Stardust Movie Poster Revealed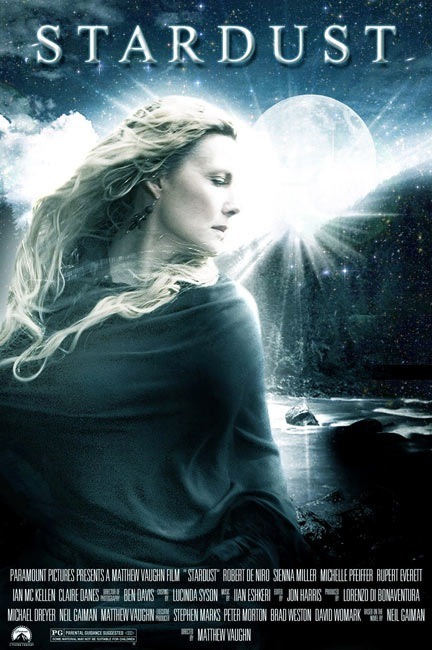 CanMag has posted what appears to be the first poster for Matthew Vaughn's big screen adaptation of Neil Gaiman's Stardust (30 photos, Unofficial Movie Trailer). Click on the photo to the left for a larger version. I'm guessing that this is just one of the character posters as Michelle Pfeiffer is one of the supporting characters.
Stardust follows a young man named Tristan (Charlie Cox) who tries to win the heart of Victoria (Sienna Miller), the beautiful but cold object of his desire, by going on a quest to retrieve a fallen star. His journey takes him to a mysterious and forbidden land beyond the walls of his village.
Stardust hits theaters on July 27th 2007.