Russell Crowe To Direct Bra Boys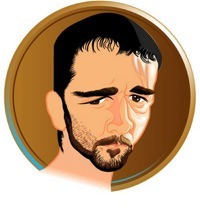 Russell Crowe wants to be a director, but doesn't everyone? The Academy Award winning actor will make his directorial debut with Bra Boys for Universal and Imagine Entertainment.
According to Variety, the movie is a "fact-based drama about a counterculture movement in a surf community in Australia."
Stuart Beattie, who just signed on to write the Gears of War movie, will write a script based on the documentary of the same name, which Crowe also narrated.
It is unknown if Crowe will cast himself in the film, but we hope he will. At least we know Crowe has talent as an actor. I can't imagine his infamous temper will translate well to his director's duties.
Photo courtesy of ~kgreene @ DeviantArt