Movie Review: I Think I Love My Wife Is Passably Funny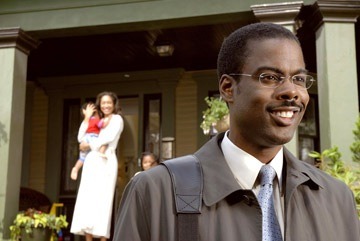 Loosely based on French writer/director Eric Rohmer�s Chloe in the Afternoon, comedians Chris Rock and Louis C.K. have adapted the story for the American screen.
Rock stars as Richard Cooper, a married man who is bored with his life. His wife has long stopped having sex with him. Richard strolls through life daydreaming about quick non-encounters with women he�s never seen before and will never see again. But when Nikki Tru (Kerry Washington), a beautiful chain-smoking blast from the past reenters his life, his morals are put to the extreme test. Nikki is the definition of trouble to the ninth degree. The film also explores the effects of marriage on a relationship and life, and briefly touches on matters of race and class in contemporary times.
Richard's wife Brenda (Gina Torres) is not the villainous evil wife, although there is a sense of contempt. Cooper is a good guy just trying to do the right thing and the film very successfully sucks us into Cooper�s moral dilemma.
While the movie is short on story, it�s packed with laugh out loud one lines that could easily been ripped directly from Rock�s stand-up act. Rock has the gift of comic delivery, but his facial expressions cannot be mistaken as acting.
The film�s sole purpose is to build to that one moment which you know is inevitable. In that moment, the whole experience becomes worth it.
/Film Rating: 6 out of 10