Cate Blanchett In Indiana Jones IV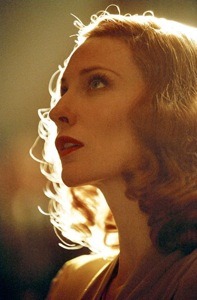 Cate Blanchett is signed on to star alongside Harrison Ford in Indiana Jones 4.
With David Koepp's screenplay under such tight wraps, we are not sure what character Blachett will play. One must assume that she could be Indy's new love interest.
Cate Blanchett won an Oscar for her supporting role performance in Martin Scorsese's 2004 film The Aviator. She's also been nominated two other times (Notes on a Scandal and Elizabeth). Other notable film credits include: The Good German, Babel, The Life Aquatic with Steve Zissou, The Lord of the Rings, The Talented Mr. Ripley and Pushing Tin.
She's no doubt a very talented actress who is well adept at playing characters from the film's supposed time period.
Shooting begins worldwide in June, and the movie will hit theaters on May 22nd 2008.