Veronica Mars Canceled?!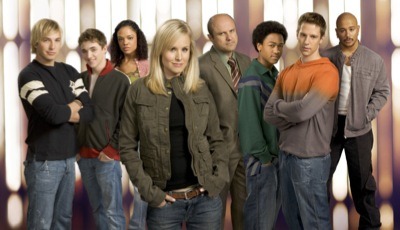 Okay, we know – this isn't exactly movie news. But E!'s Kristin Veitch is reporting that Veronica Mars won't return for a fourth season. And this isn't one of those stupid rumors. Word stems for series creator Rob Thomas. This is horrible news. The final five episodes of season three will air in April-May.
Update: The Hollywood Reporter claims that IF the series were to return for a fourth season in Fall 2007, it might be a much, MUCH different show:
"an idea to fast-forward a couple of years and have Mars studying at the FBI Academy. (As a freshman at Hearst College, Mars (Kristen Bell) has been taking criminology classes and been looking to do an internship at the FBI.)"
Show creator Rob Thomas is filming a trailer for the alternative fourth season.
I'm not sure what to think about the fast forward idea, but it has to be better than no Veronica at all, right?