Jeff Bridges Is Obadiah Stane In Iron Man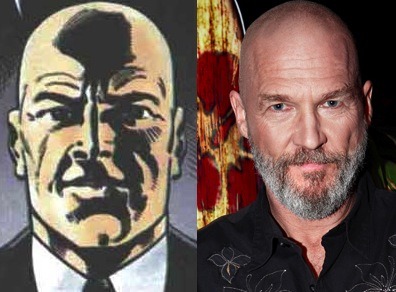 Jeff Bridges will play Obadiah Stane in Jon Favreau's big screen adaptation of Iron Man.  IESB broke the story earlier today, posting photos of a bald Bridges from ShoWest.
Obadiah Stane is a billionaire industrialist who attacks James Rhodes and takes over Stark International, the industrial corporation owned by Tony Stark (Iron Man). Stark eventually learned that Stane was the mastermind behind these attacks, but was unable to confront him, catastrophically relapsing into alcoholism.
You can check out more photos of Bald Bridges at IESB.