Watch 51 Movies In Four And A Half Minutes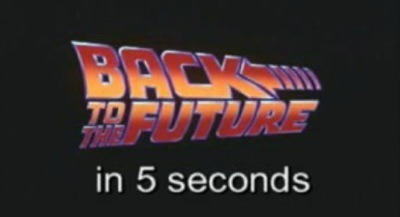 I'm a busy guy. I don't have much time to watch DVDs now-a-days, so I tend to flock to anything that can save me a few extra minutes. But this is ridiculous. Ridiculously fun that is. FanTent is offering 51 movies in just four and a half minutes (according to my math).
But I've actually found most of these five minute versions are actually around 15 seconds in length, but I'm not complaining. So if you feel like watching Teenage Mutant Ninja Turtles, but don't want to sit down for the whole thing, you now have a home to catch the very VERY condensed version.
Check it out at this link.