Danny Boyle Talks Trainspotting Sequel, Porno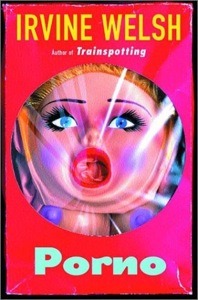 It's been 11 years since Trainspotting burst onto the scene. Scottish writer Irvine Welsh's sequel titled Porno was released five years back. So will Sunshine director Danny Boyle ever get around to making the movie?
"That's the thing. We've been given the rights to do the sequel to it, and there is a script – a very early script from John Hodge, the writer of the first one. And we got the idea of doing it, but it depends on [the actors] being quite a bit older than they are at the moment. They need to have a bit of age," admitted the director to IGN. "Our take on it is, their headiness – these guys who lived at the absolute brink, felt they were invincible and felt they could abuse themselves to the absolute limit – suddenly hit middle age. They're in their forties and they look it – but they don't really look it, those actors, yet. They're a bit moisturised up and looked after. So when they get a bit older, we'll have a go at sassing it up a bit, yeah."
Trainspotting starred Ewan McGregor (now age 35), Ewen Bremner (35), Jonny Lee Miller (34), Kevin McKidd (33), Robert Carlyle (45) and Kelly Macdonald (31).
Porno follows the characters of Trainspotting nine years after the events of the earlier book, as their paths cross again in, this time the pornography business being the backdrop rather than heroin use.  The novel is divided into 3 sections, each of which comprises chapters with different narrators. Unlike Trainspotting which had more narrational diversity, Porno is reduced to just 5 narrators: Sick Boy, Renton, Spud, Begbie and Nikki.
If Boyle decides to make it, let's hope he does it soon.