Hostel: Part II Video Clip Revealed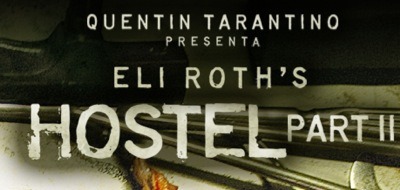 The Hostel: Part II clip which was shown at the New York Comic Con is now online. Watch it below.
[quicktime width="320" height="250"]http://www.slashfilm.com/wp/wp-content/trailers/Hostel2.mov[/quicktime]
Looks interesting, but I need to see more.
The film follows three young American women who while studying art in Rome for the summer, are lured away to a Slovakian Hostel by a model from their class. Soon they will experience the grim reality their weekend getaway has in store.
Hostel: Part II will hit theaters nationwide on June 8th 2007.