Will Smith On Cocaine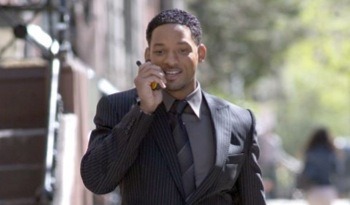 Academy Award nominated actor Will Smith is in negotiations to play a convicted cocaine dealer who discovered a passion for cooking in prison and turns his life around to become a top chef.
Columbia Pictures bought the film rights to Las Vegas chef Jeff Henderson's memoir Cooked. Henderson faced an uphill battle, convincing Los Angeles area restaurant owners that he would be a trustworthy and worthwhile addition to their kitchen teams upon his release from prison. Henderson is now the Executive Chef at the Bellagio in Las Vegas.
Sounds like another real life gritty role for Smith, who was nominated for The Pursuit of Happyness.