I Now Pronounce You Chuck And Larry Movie Poster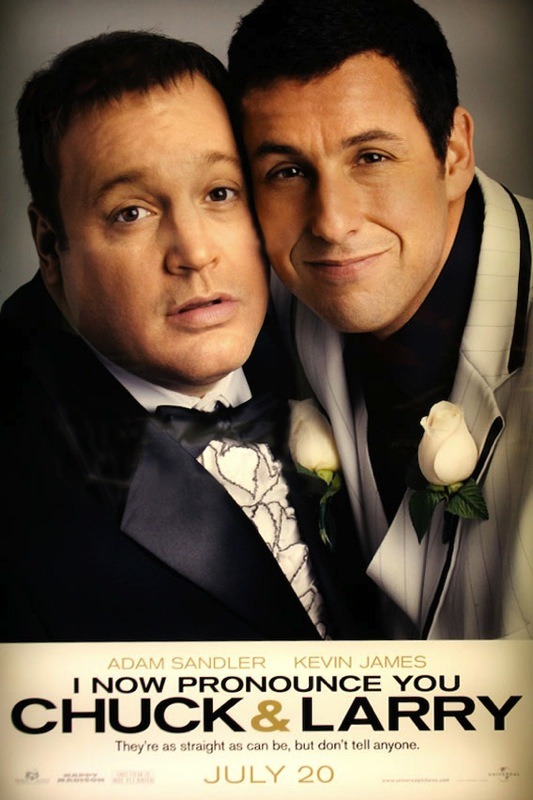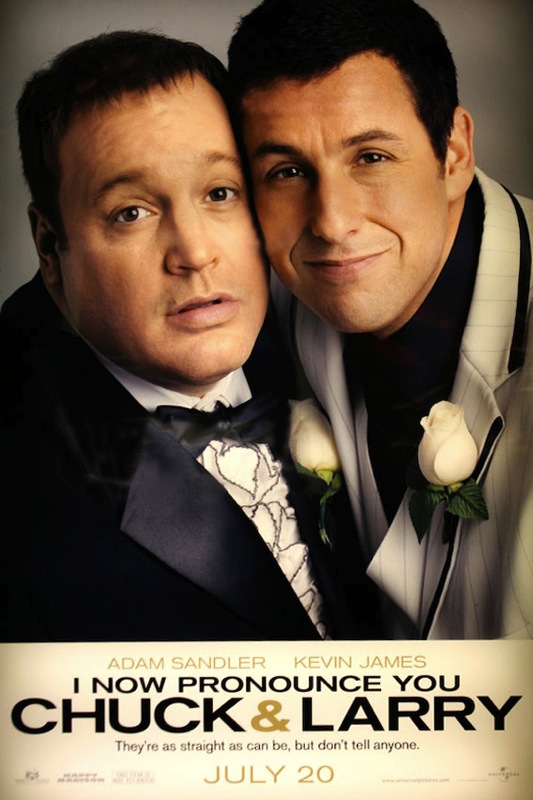 Universal has released the first one-sheet for the Dennis Dugan directed comedy I Now Pronounce You Chuck and Larry. The movie stars Adam Sandler and Kevin James as two straight firefighters who pose as a gay married couple in order to qualify for their department's domestic partner benefits. "They're as straight as can be, but don't tell anyone." Jessica Biel, Steve Buscemi, Dan Aykroyd, and Ving Rhames co-star.
Click the poster for a better view. Poster photo courtesy of LatinoReview (we did a lot of touch up work to remove the unwanted glare)
Dugan was once a great comedy director, having directed some of Sandler's better films (Big Daddy, Happy Gilmore). Recently however, Dugan has turned out more than a couple bombs: The Benchwarmers, National Security, Saving Silverman, Beverly Hills Ninja, Brain Donors and Problem Child.
The screenplay has had more hands on it than Lindsay Lohan's breasts: Academy Award winner Alexander Payne (Sideways), Robert Smigel (Triumph the Insult Comic Dog), Barry Fanaro (Kingpin), Lew Gallo (Ocean's Eleven) and Jim Taylor (Election). I usually say that too many cooks spoil the soup, but what if there are more than a few talented cooks?
The movie hits theaters on July 20th 2007, head-to-head with Hairspray, a week after Harry Potter, and two weeks following Transformers (ie expect this film to probably get lost in the Summer shuffle).