Speed Racer And The Release Date Of Doom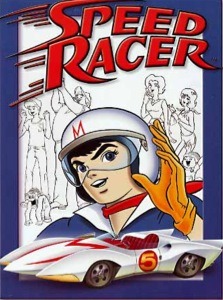 The Wachowski Brother's live-action Speed Racer movie was set to premiere on May 23rd, 2008, a day after the fourth installment of the Indiana Jones series will be unleashed. Well not anymore, it looks like someone over at Warner Bros did the math.
Speed Racer will now hit theaters on May 9th 2008.
"We have been excited about 'Speed Racer' since we first announced the project. We see it as a movie with broad-based, worldwide appeal–from adults to teens to families–making it the perfect film to lead off our exciting 2008 Summer slate. We want to give 'Speed Racer' the maximum playability throughout the season, so moving it up to the earliest possible date made the most sense," said Dan Fellman, President of Domestic Distribution.
They also announced that Speed Racer will open day-and-date in most international markets.
For now the only movie Speed Racer needs to contend with is The Chronicles of Narnia: Prince Caspian, which opens 7 days later.