300 Will NOT Break Box Office Records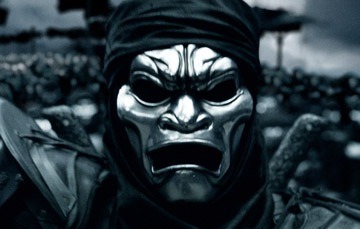 Fans rushed to the early showings of 300, drawing sell-out crowds. Imax reported that all 57 of its 12:01 a.m. Friday screenings had sold out as its advance ticket sales for the weekend hit a new record for the month of March. And many of the rest of the nation's 600 theaters with early morning shows also played to capacity crowds. The movie opens today on 3,100 screens.
Fan websites are hoping that the movie will beat the R-Rated opening weekend reccord held by The Matrix Reloaded. Serious box-office analysts are predicting a $40-$50 million opening weekend, far below the $91 million record. But the studio itself is claiming a weekend gross in the mid-$30 million range is "a more accurate estimate of where things are going to go." But may-be they are just downplaying the numbers?
Fandango is reporting that advanced sales are twice the rate of Ghost Rider, which opened two weekends ago with $45.4 million.
So even if the film does defy expectations, the only record it has a chance of beating is the March opening held by Ice Age: The Meltdown, which grossed $68 million.