Maggie Gyllenhaal Cast In The Dark Knight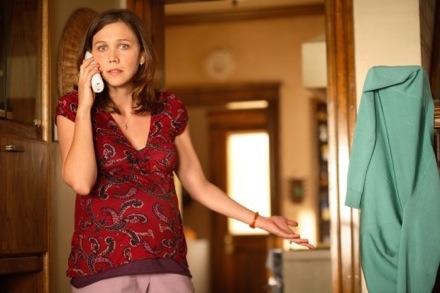 Maggie Gyllenhaal is in final talks to star in Christopher Nola's Batman Begins sequel, The Dark Knight.
Gyllenhaal will play Rachel Dawes, a childhood friend of Bruce Wayne (Christian Bale) who is now Gotham City Assistant District Attorney. The role was played by Katie Holmes in Batman Begins. Holmes dropped out of the project earlier in the year.
Gossip mags claim that it was because Tom Cruise did not approve of the romantic scenes Katie would have had with Christian Bale. Instead, she joined Queen Latifah and Diane Keaton in Mad Money, a female buddy movie. More gossip: A Page Six insider claims, "Tom has called producers and told them he will be on set every day."
I havent been as negative on Holmes as most of the American public. I thought she did a passable job for what it's worth. You have to understand the Dawes role was one of the worst written parts in the screenplay. Hopefully she will have added dimension in the Dark Knight script. Gyllenhaal is definitely very capable.
The Dark Knight will start principal photography in late spring or early summer, aiming for a July 18th 2008 release.