Goran Visnjic Vs. James Bond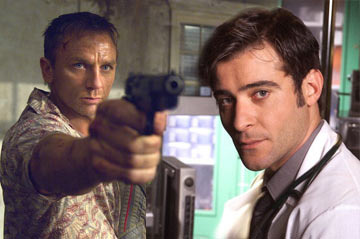 ER star Goran Visnjic may battle Daniel Craig in the next James Bond movie.
A Croatian newspaper is reporting that Croatia native Visnjic will leave ER later this year to play the villain role in Bond 22 (working title).
Bond 22 will be a continuation of Casino Royale, and may follow Bond "out for revenge". If true, Bond 22 would be the first true 007 sequel. Eva Green has stated in an interview with Entertainment Weekly that Vesper's French-Algerian boyfriend mentioned in Casino Royale may be the villain in Bond 22. It is expected that Visnjic will play this role. It is also possible she may return in a flashback/video scene.
Bond 22 will hit theaters on November 7th 2008.