Neil Burger To Direct The Chronicles Of Narnia: The Voyage Of The Dawn Treader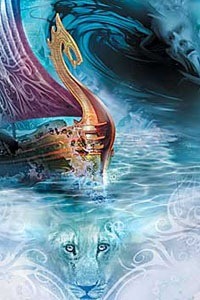 Rumor has it that The Illusionist director Neil Burger has been approached to helm the third installment of the Chronicles of Narnia series.
Andrew Adamson, who directed the first two films, won't be able to return because of the shortened release schedule .
The Chronicles of Narnia: The Voyage of the Dawn Treader was originally published in 1952. It's the third book in the series but the fifth in chronological order. The book follows Lucy, Edmund, and their dreadful cousin Eustace on a magical sea journey aboard the Dawn Trader. The children are pulled into a painting of a ship at sea. On board is Caspian, King of Narnia and his companions, who are in search for seven lost lords of Narnia. The voyage will take them to the edge of the world (sound familiar? Yeah, Pirates stole this idea).Dawn Treader is currently scheduled for release in 2009/2010.