Bruce Willis In Ocean's Thirteen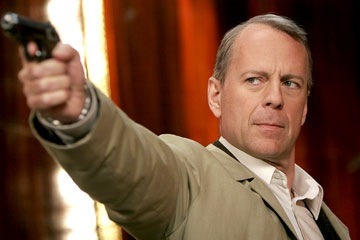 Looks like Bruce Willis will return to the series with yet another cameo.
"Bruce Willis is in this one too," Bernie Mac revealed to MTV.
In Ocean's Twelve, Willis made a cameo appearance as himself. It has not been revealed if he will be playing himself again, or a new character. I would assume that he will be back in the same role as a reoccurring joke.
Willis has been making a lot of cameos as of late. Most recently he was featured in The Astronaut Farmer in a multi-scene uncredited role. Willis will also make an uncredited appearance as Lt. Muldoon on the Planet Terror segment of Grindhouse.
Ocean's Thirteen hits theaters on June 8th 2007.