Jennifer Hudson Turns Down $3 Million Role Over Nudity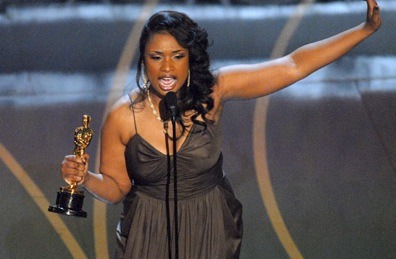 Academy Award winning actress Jennifer Hudson has turned down a $3 million role in a Warner Bros. movie because of a nude scene. Ready for the twist? It wasn't Jennifer's character that gets naked.
Update: Jennifer Hudson claims that this story, which originally appeared in British newspapers, is false.
The Dreamgirls star says that she will never appear in a film that features nudity because she is a role model to aspiring young black women. So I guess we won't be seeing a Jennifer Huson nude scene anytime soon. As stupid as that may be, you must applaud her for sticking to her convictions especially when a big paycheck it being flaunted under her nose.