Bad Ideas: Robosapien The Movie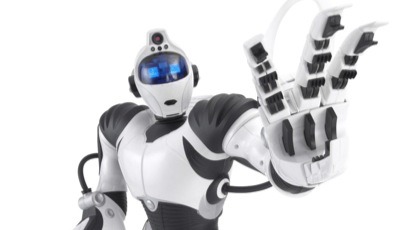 Have you ever seen that cute little walking robot toy while browsing the isles of your local Best Buy? Well the guy who produced Spider-Man 2 thinks the best-selling toy would make a great movie. Has Avi Arad gone mad?
A feature film based on the Robosapien toy will hit the big screen in 2009. The movie will combine live-action and CGI.
"The toy industry is my first love," said Arad. "And Robosapien has intrigued me since he was introduced. He has all the right elements to make a family feature film with the ability to touch people on an emotional level."
First Elektra and Fantastic Four, than Ghost Rider, and now this? Someone needs to stop Avi.