300 Gets Bad Reviews, Petition, Estimated $40 Million Opening Weekend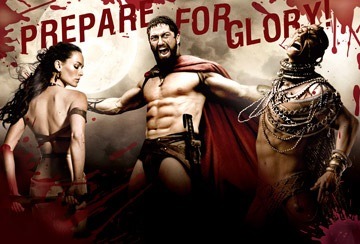 Last week we reported that 300 had a perfect 100% fresh rating over at Rotten Tomatoes, a website that tracks critical reaction. Amore critic reviews start to roll in, the film's rating has fallen hard. At the time of this report, 300 is now deemed Rotten at 59% with 17 reviews. As Friday nears, it will be interesting to see if the film will gain or lose critical respect.
The film is currently tracking "huge", and is on it's way to an estimated $40 million opening weekend. Not too shabby for a $60 million green screen film. Sadly the film won't come close to breaking any records, including the R-Rated opening weekend currently held by The Matrix Reloaded with $91.7 million. The movie will instead place around #10, beating such films as Air Force One, Red Dragon and Freddy vs. Jason.
Meanwhile, Dr. Hamed Vahdati Nasab has started a petition aliming the film is not historically correct, and it portrays the Persian Empire in a very poor light.
Zack Snyder's 300 starring Gerard Butler, Lena Headey, Michael Fassbender, Vincent Regan and Dominic West hits theaters on March 9th 2007.