Spider-Man 4 Still Planned With Or Without Tobey Maguire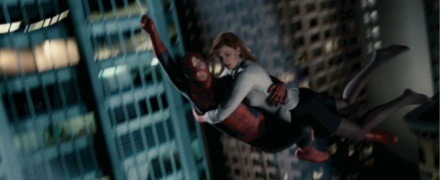 Tobey Maguire may have lost interest in playing Spidey, but that doesn't mean the end for Spider-Man.
"This story has been going on a long time and it will continue going," says Spider-Man 3 producer Avi Arad. "There's some issues that will come not to an end but to a conclusion, but Peter Parker's story will continue forward. He's still young. The love story will always be the ruling thing in his life. It's always about the girl so, no, it's just number three."
Maguire told press this week:
"To me it seems like this is a natural point for the team to break up because we have a lot of story conclusions that were going along for the main characters for the first two movies and we kind of tie almost everything up for the third movie."
Kirsten Dunst has said that she would only return if series director Sam Raimi returns. But either way, the story will go on with or without the stars. On Spider-Man 2, Tobey Maguire's participation was in doubt at one point because he was suffering severe back pains. Jake Gyllenhaal, was lined up to play Spider-Man and had already begun preparation, but Maguire decided to take part after all. So actor replacements are VERY possible.